Whether you're a groom or you have a 12 person wedding party, we'll be happy to assist you for your big day!
We offer matching suits and tuxedos for parties of any size and can create a customer arrangement of different looks and styles.
Regardless if all your groomsmen are in Milwaukee or across the world, we will be able to make suits for your whole wedding party.
Suits and tuxedos take a maximum of 3 weeks depending on styling selections. To ensure a perfect fit, schedule an appointment a month before your event. During your scheduled appointment, we go over the perfect style, fabric, measurement, and accessories to best suit your wedding.
For an out-of-state wedding party, remote fitting is available. Download this form to receive instructions on how to submit your precise measurements and send to info@nlsuits.com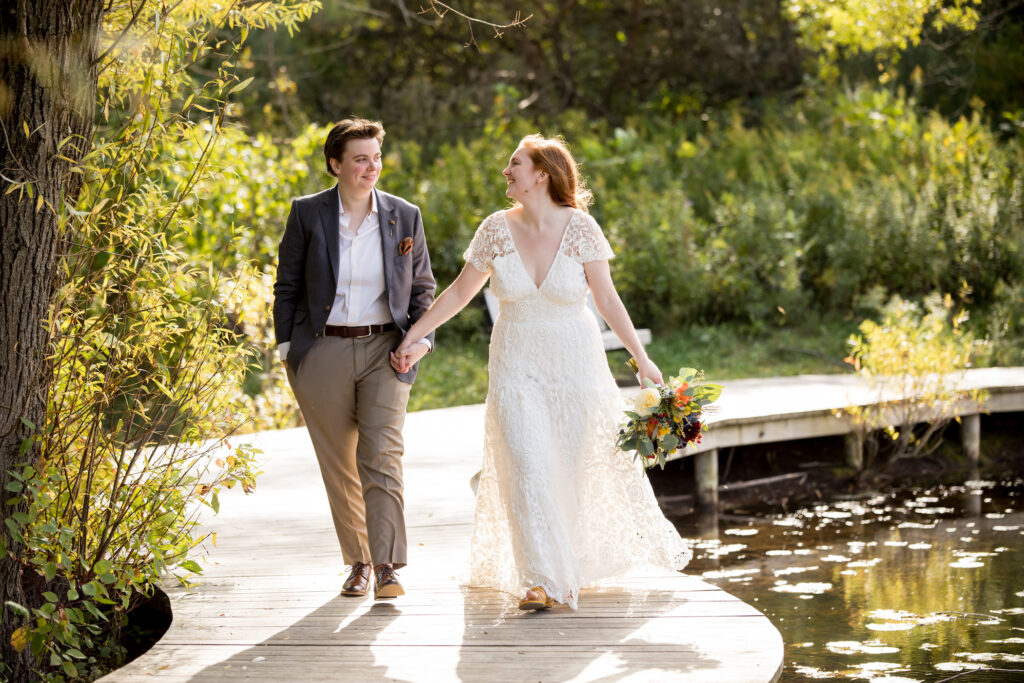 I had such an amazing experience at NL Suits! I was nervous going in because I had never gone through a process like this before and had absolutely no idea what I was looking for. The NL Suits team helped guide us to design the perfect outfit for our wedding! The whole process
See More »