Founder Nas Laine entered the world of men's clothing in 1998. However, his fascination with the industry began at an early age in East Africa, where he watched his mother work as a dressmaker, which gave him personal insight into the textile and fashion world.
NL Suits was born out of a simple premise: make style and confidence accessible, all while providing exceptional service.
Here at NL Suits, our personal style consultants take your lifestyle, wishes, and vision seriously when advising and fitting you for your fully custom, made-to-measure garment; whether you want a suit, a tuxedo, sport coat, dress shirt, or pair of trousers, a perfect fit and your satisfaction is our mission.
No matter what type of garment you are seeking to have made, you will have hundreds of fabrics to choose from, and an assortment of styling options to make the piece uniquely yours.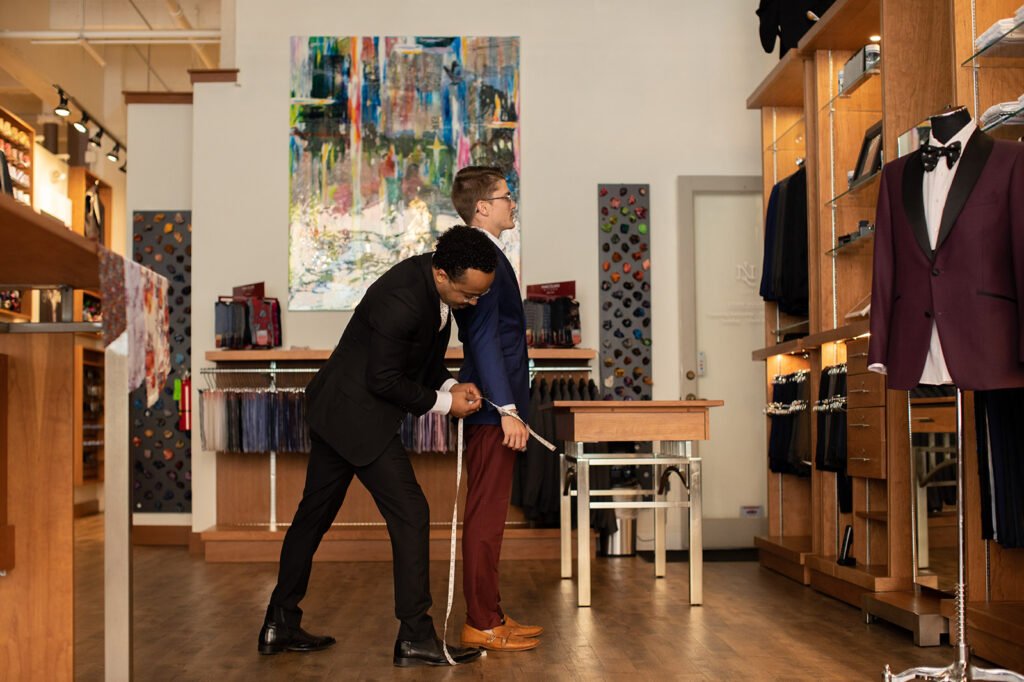 Wall Street Journal [paywall]