Men find great comfort in the fashion counseling that Nas Laine and his expert staff provides. With that advice a man can extend his comfort zone and confidently make a statement that clearly sets him apart. It becomes an empowering experience that men thoroughly enjoy.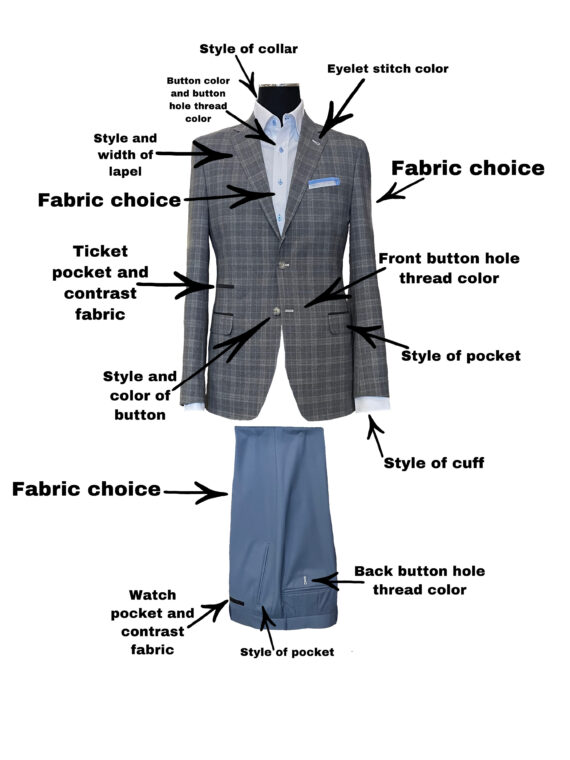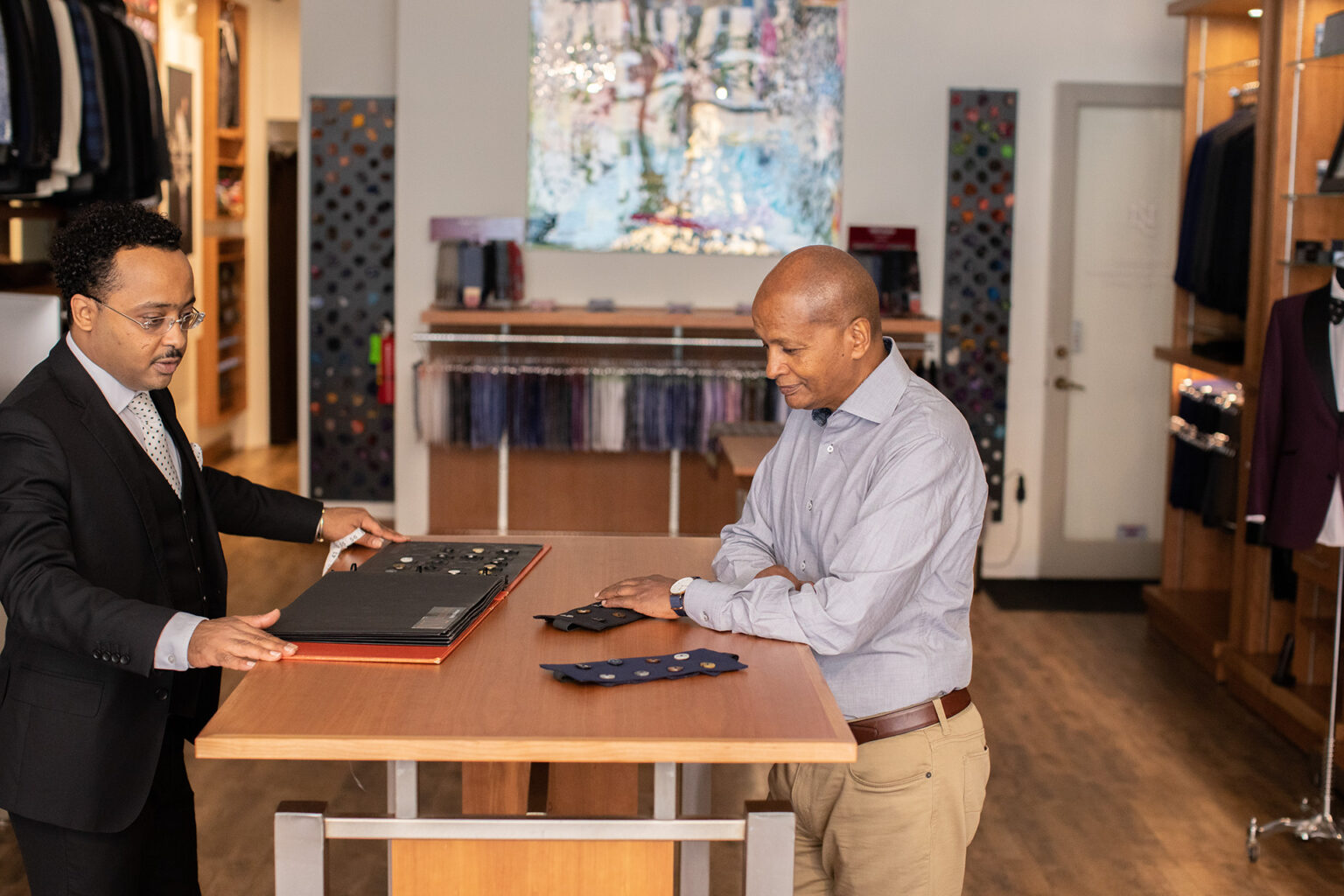 The Power of Accessorizing
Your personal wardrobe stylist will assist you every step of the way and help you create a one of a kind Suit.
Every detail is your choice. The Suit can also become complete with the right accessories. Each personal wardrobe stylist will assist in finding the perfect accessories to accentuate your suit.
Accessories include dress shirts, ties, pocket squares, shoes, cufflinks, and much more. Even choosing the perfect mask to complete your suit look.